Writing Consultants
Joiya Brightwell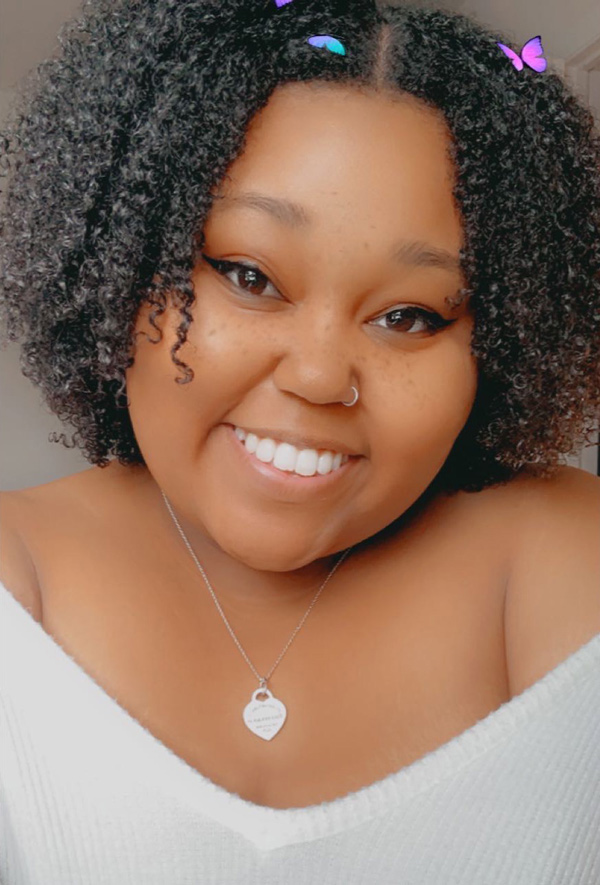 Major: English
Class year: Senior
About me: Hi, I'm Joiya! I was born in sunny Florida and moved to Virginia when I was 13. I moved to Richmond when I was 18 to attend VCU. I love it here and plan on sticking around for another few years! Both reading and writing have been two hobbies of mine since I learned how to do them. Other hobbies of mine include: cooking, playing with my dog (Chloe), and going hiking.
Fun fact: I was born with a hole on the top of my ears! (Weird, I know)
My favorite book: Beloved by Toni Morrison because it is such a complex book and I get something different out of it every time I read it.
I feel most comfortable writing: Personal statements and personal essays
I believe the hardest aspect of the writing process is: Actually starting! I never know where to begin because I always have so many different ideas at once.
Mattie Squire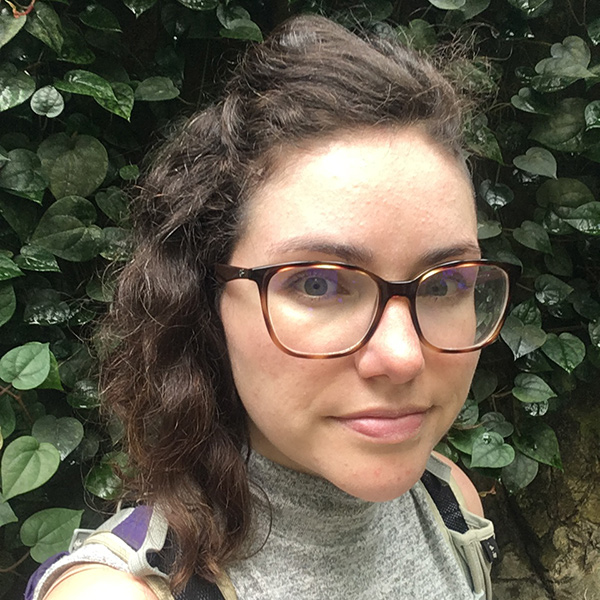 Major: Communication Arts
Class year: Junior/non-traditional student
About me: I'm back in school for art after getting my Master's in Biology and working as a field biologist, teacher, and lab manager for several years. My favorite part about working at the writing center is having a chance to help clients on a wide variety of writing projects, given my background in creative work and science. The intersection of art/writing, nature, and social justice is also something I hope to continue exploring through my studies and career.
Fun fact: I got into cycling in 2019 when I had to do a 250 mile bikepacking trip through Appalachia as training for an outdoor guiding job. Now I find that long rides on my bike really help my creative process.
My favorite book: I really love the works of Mary Oliver--no one quite speaks to the way I love nature quite like her poetry does. I'm also a huge fan of N. K. Jemisin's Broken Earth trilogy for her ability to build such incredible characters and worlds. For similar reasons, Brian K. Vaughan and Fiona Staples' comic series Saga is another favorite.
I feel most comfortable writing: I have a background that includes scientific lab reports, article and grant writing, as well as creative writing for short stories, longer works, and comics (fiction and non-fiction). I also love helping folks write personal statements for graduate school, medical/dental/nursing/etc. school, and scholarships. I am a generalist who can probably help with most things except poetry.
I believe the hardest aspect of the writing process is: Often just starting for me is the hardest aspect. I'm a ruminator — I like to mull over ideas forever before committing anything to paper. Despite this, I find that getting started and writing things out is when my ideas really come together.
Hannah Collins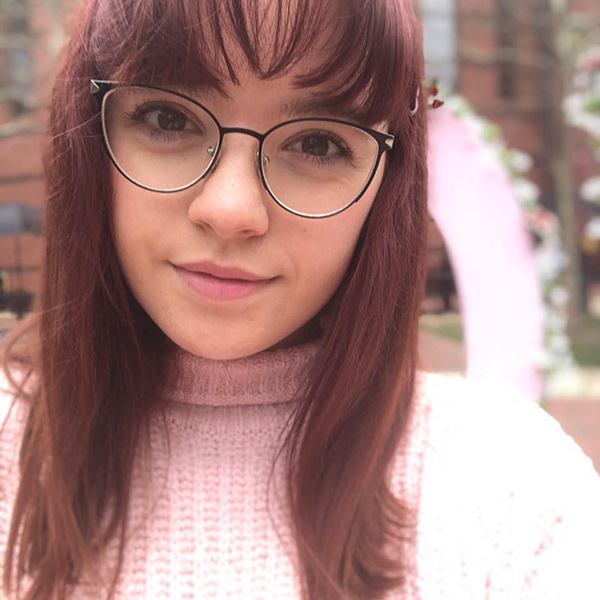 Major: English M.A. Candidate
Class year: Second Year
About me: I am a second-year English MA candidate and have been a GTA working both at the VCU Writing Center and in the Department of Focused Inquiry since Fall 2019. I graduated from VCU with a BA in English and minors in Creative Writing and Political Science in Spring 2018. My personal research interests include queer (specifically genderqueer) studies in literature, with a focus on the late 19th century/Victorian era. I also have an interest in pop culture studies and have written about genderqueer representation in video games and the commodification of fanfiction in the past.
Fun fact: I have three parakeets named Rosencrantz, Guildenstern, and Hamlet.
My favorite book: My favorite book is Oscar Wilde's The Picture of Dorian Gray. Beyond boasting a classically-compelling plot and dynamic characters, the novel also offers fascinating opportunities for biographical and queer readings (see also The Uncensored Picture of Dorian Gray, edited by Nicholas Frankel, who is a professor in the VCU Department of English).
I feel most comfortable writing: I enjoy helping out with any type of creative writing as well as personal statements. I am also, as a Focused Inquiry GTA, well-versed in working with papers for UNIV 111/112/200 classes. If you haven't started your essay and are looking for help with brainstorming, I would love to talk through potential topics and help you decide what to prioritize in your writing process!
I believe the hardest aspect of the writing process is: I tend to write papers longer than necessary, so defining the scope of a paper and cutting back any unnecessary information can be challenging for me, especially if I find that information particularly interesting.
Joseph Pickert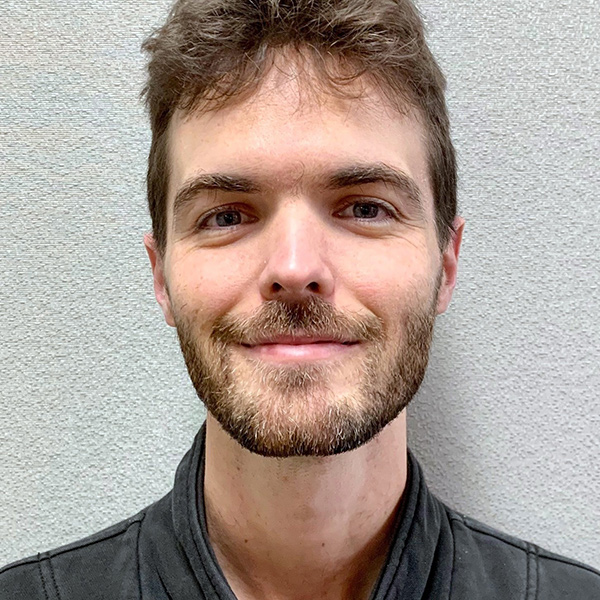 Major: Economics
Class year: Graduate student
About me: I majored in English as an undergraduate, spent several years working in the coffee industry, and then decided to pursue graduate studies economics with an emphasis on environmental resource issues. In addition to working at the Writing Center, I am a graduate teaching assistant in the Focused Inquiry program through the University College.
Fun fact: I rowed competitively in high school and college, and was part of a national championship-winning men's varsity crew in 2005.
My favorite book: "The Parable of the Sower" by Octavia E. Butler. It's a science-fiction novel set in the near future, during a period of ecological collapse, social decadence and authoritarian governance. Sound familiar? Although Butler wrote the novel in 1993, it predicts the world of the early 2020s with uncanny accuracy. The protagonist, a young woman of color with a mysterious syndrome that causes her to physically feel the pain of others in her environment, founds a new religious movement called Earthseed, which conceives of God as Change and, amidst the quickening decay of civilization, envisions a future for humanity among the stars. I can't think of a more relevant statement for our times than this novel, although Alfonso Cuarón's 2006 film "Children of Men" comes very close.
I feel most comfortable writing: Research papers, personal statements
I believe the hardest aspect of the writing process is: For me, the transition from writer-based to reader-based prose can be treacherous. Whether I consciously intend to do so or not, I tend to start by writing for people who think and feel as I do. Viewing my writing through the eyes of people whose perspectives may differ from mine is challenge, and I often find myself surprised by the feedback I receive during workshops and in peer review (although not necessarily in a bad way). Writing for a wider audience often requires us to give up the parts of our writing that feel the most "relatable" to us, that speak most to our sense of a fixed identity. The things that excite us the most about what we've written are sometimes the very things that stand in the way of our writing success. Acknowledging this and making changes to our writing accordingly can be quite hard sometimes.
Daisah Boyd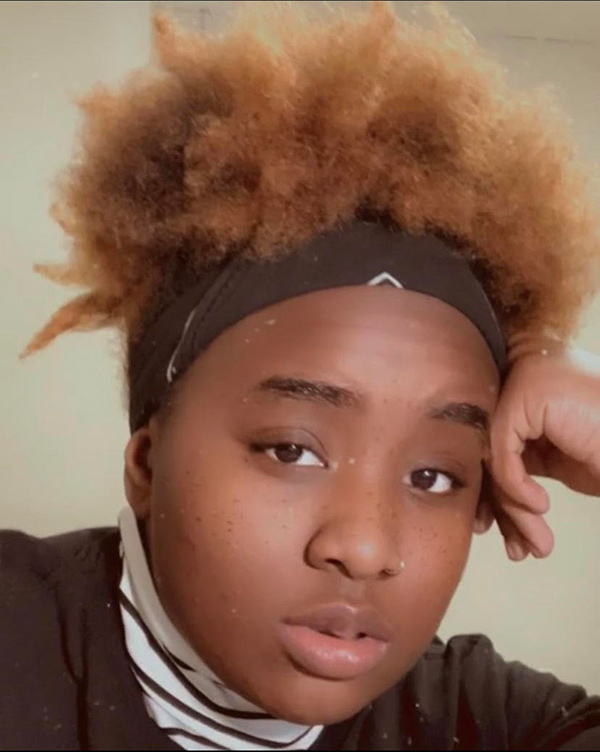 Major: English & Gender, Sexuality, and Women's Studies
Class year: Junior
About me: Hello! My name is Daisah and I am an undergraduate consultant at the Writing Center. I came to VCU because I wanted to get a feel of living in a major city surrounded by people from various places! In my free time I love to explore Richmond and try new things. I also enjoy reading and writing poetry. Poetry is one of my passions and is something that I thoroughly enjoy!
Fun fact: I didn't learn how to snap my fingers until high school!
My favorite book: Citizen by Claudia Rankine. This is my favorite book because it explores so many social issues through beautifully produced poems.
I feel most comfortable writing: Personal statements, creative writing, and anything in the humanities
I believe the hardest aspect of the writing process is: I believe the hardest aspect about the writing process is simply getting started! I always know what I want to discuss, but I struggle with getting something down on paper to begin with.
Erin Hanley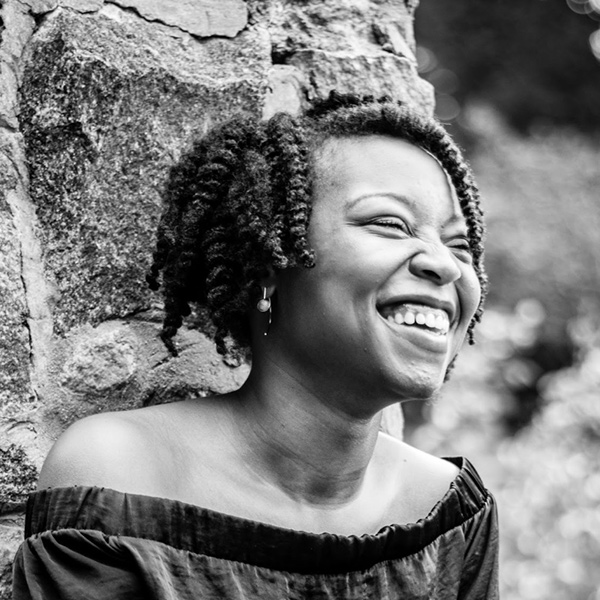 Major: Counselor Education
Class year: Third (final) year doc program
About me: I truly enjoy supporting students and seeing them succeed. Whether in the Writing Center or doing writing and research of my own, my goal is to help people find their footing and share their stories.
Fun fact: I was a high school counselor before coming back to school! I'm glad working at the Writing Center means continuing to work with students.
My favorite book: Too many to name!
I believe the hardest aspect of the writing process is: Getting started! Sometimes I want things to be perfect before I get started, and I should really know better!
Jess Rogers
Major: English
Class year: Second Year Graduate Student
About me: I'm a second year graduate student in VCU's English program with a concentration in rhetoric these days. I'm interested in digital rhetorical infrastructure and memory, historical reading and composition publics, and, broadly, American modernism. Outside of the writing center and school, I love writing fiction, trying to make traditional southern food vegan, practicing yoga, playing tennis, and obsessively doing crossword puzzles.
My favorite thing about working at the Writing Center is working alongside students as they develop a unique writing voice, and I am also passionate about the ways that the center can be both a personal and communal site for transformation.
Fun fact: I love trivia (see crossword obsession), so if you meet with me, bring me a fun fact of your own! I especially love linguistics trivia.
My favorite book: It's hard to pick an all-time favorite, but I love everything by Olga Tokarczuk I've read. Her writing is funny and eccentric but seriously meditative and poignant, too. Flights is really stunning, and her works as a whole are great if you are interested in literature in translation.
I feel most comfortable writing: The two kinds of writing I have worked with most frequently are Focused Inquiry/UNIV papers (both research and reflective) and personal statements. I love working with these assignments because they usually give me the opportunity to learn something new—about the world, or about the person across the table.
I believe the hardest aspect of the writing process is: If left to my own devices, I will write the introduction of a paper over and over and over, trying to get a perfect start before I get to my main content. I love to write introductions because that space is a chance to entice a reader and settle into whatever niche in which my topic belongs. Because of this, however, I will sometimes give the whole paper away before I really get started, and my introduction will be several pages longer than necessary. It's a challenge to get the balance just right!