Our staff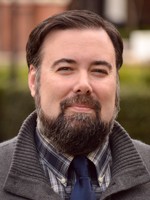 Brian McTague
Writing Center director
(804) 827-8122
Office location: Academic Learning Commons, Room 4204
Brian McTague is the director of the Writing Center and a writing instructor. Through his roles, he works to ensure writing resources reach as many students and staff as possible, while fostering a safe, inclusive environment for everyone, regardless of discipline, background or skill set. He is the co-editor of the anthology, Writing Center at the Center of Change, recently published by Routledge, and currently serves as the vice president and president-elect of the Southeastern Writing Center Association.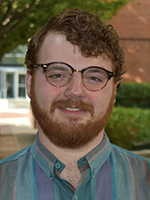 Trey Burnart Hall
Writing Center coordinator
(804) 828-4861
Office location: Academic Learning Commons, Room 4202
Trey Burnart Hall is the coordinator of the Writing Center, where he supervises an ever-growing staff while expanding university partnerships across disciplines. Trey graduated from VCU with a degree in English in 2016. He strives to help create a learning environment that is accessible to students of all writing abilities and disciplines. Current initiatives include advocating for interdisciplinary inquiry and training staff to empower students' voices.